Back from Crete where I have loved eating  Mizithra or Feta at every meal, including breakfast, I can't resist to share the recipe that I've learn over there.
Forget about industrial Feta, try Mizithra and you should become an unconditional.
It's incredibly simple, you just have to mix the ingredients and wait. The hardest part is to find raw milk and rennet. I use rennet in powder, (that must imperatively be diluted in a small glass of water), but you might also find it liquid.
For the raw milk, you can find a goats breeder, or ask your favorite cheese dairy.
For 350g (12 oz)
2l (8 cups) of goat (or sheep) raw milk
2 tsp of fleur de sel
200ml (0.9 cup) of whey
(or 200g of goat or sheep white cheese)
1 point of a knife of rennet powder

Pour the milk in a large bowl with the salt.
Add the lactic ferments : the first time you can use goat or sheep white cheese, then for the next time you will just have to save the whey when the cheese is done. The whey might be kept a few weeks in the fridge in an airtight container.
Dilute well the rennet powder in a small glass of water, then add it to the milk and mix well.
Cover with a clean towel and allow to rest for 6h to 8h at room temperature.
At this point, the cheese has begun to form. Using a knife, cut it in 8 parts like a pizza.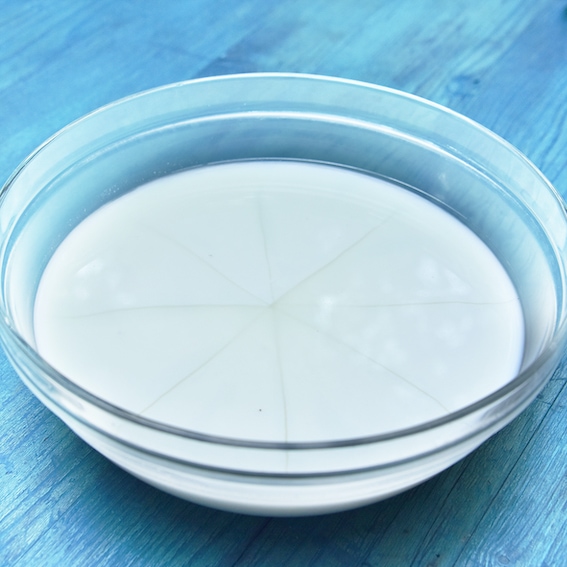 Cover again with the towel and let rest for 8 more hours.
Place a clean fine towel on a strainer and pour the cheese. Close the towel and lift it to save the whey, in an empty jam jar for example, for the next cheese.
Let the cheese drain for 2h to 3h.
It's done! Drop the cheese in a container and store in the fridge.
Use it in Greek salad, with tomatoes, cucumber, red onion and green pepper, a little bit of cider vinegar, a pinch of fleur de sel and a drizzle of olive oil.
In bruschettas, with cut tomatoes, olive oil and thyme…
Or finaly, in tyropitas or zucchinis balls, the next recipes to come…