And here is the Viking side of Christmas…
Straight from the North, gravlax is quite close to smoked salmon, but dried in salt, and by yourself. Horseradish cream… ; it would be too long to explain and yet so easy to taste to be convinced, but it's just the perfect match…
You can use normal sugar of course, but always prefer the unrefined raw sugar. Besides the dietetic benefits, it really adds to the taste…
For 8 to 10 people
2 salmon fillets (about 600g (1,2 lb) each)
400g (2 cups) of coarse sea salt
400g (2 cups) of unrefined raw sugar (rapadura)
4 tbsp of pink pepper
2 tbsp of coriander seeds
10 sprigs of dill
For the horseradish cream
250ml of whipping cream
2 to 3 tbsp of grated horseradish
Rinse the two salmon fillets with clear water and dry them with paper towels. Fillets must be with skin on but scaled and bones removed.
In a large bowl, mix the salt, the sugar, the pink pepper, the coriander seeds and 4 sprigs of dill.
Drop a few tbsp of this mix on a kitchen cling film, then place a fillet on the skin side and add two sprigs of dill on the top of the flesh side. Cover with almost all the spiced sugar and salt mix. Then again, place two sprigs of dill, and the second fillet on the flesh side this time, and finally cover with the remaining mix. The salmon fillets should be surrounded on all sides. Then roll tightly in the cling film.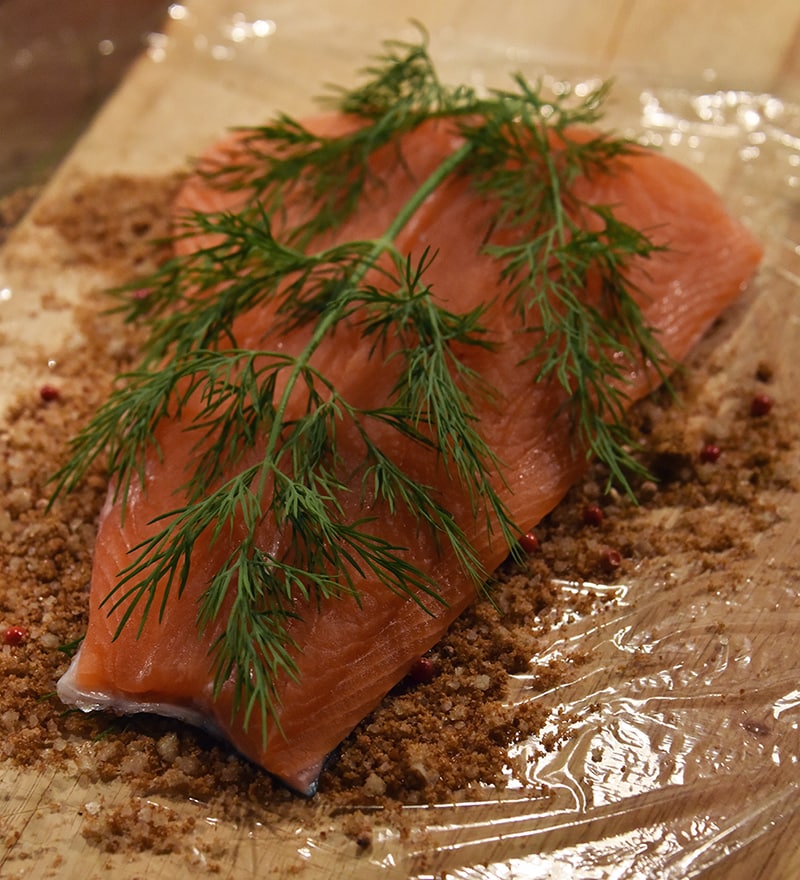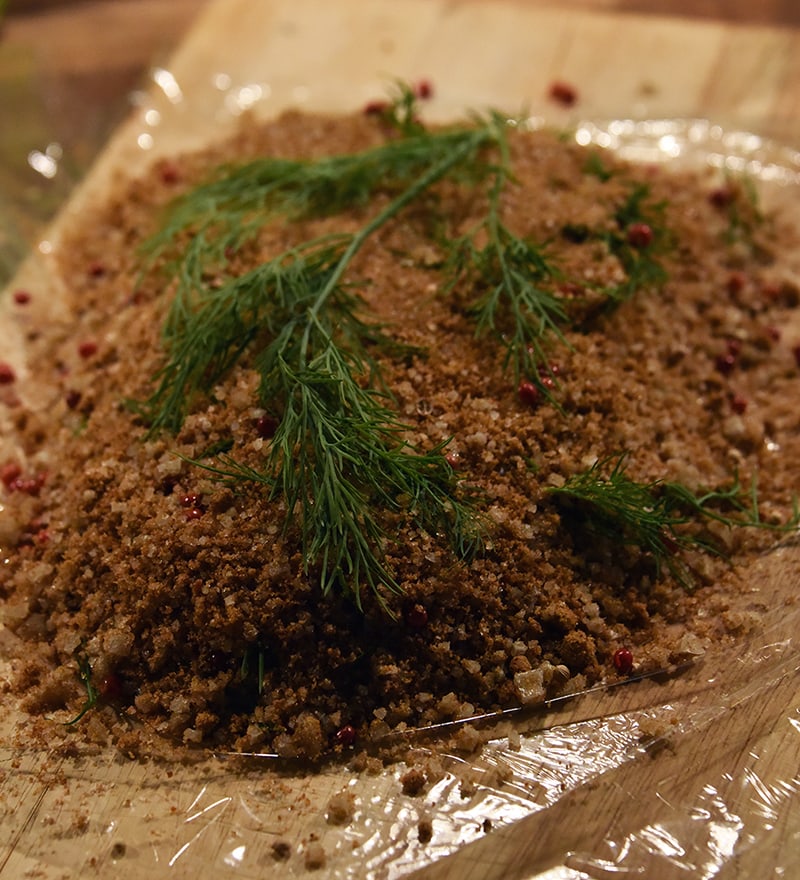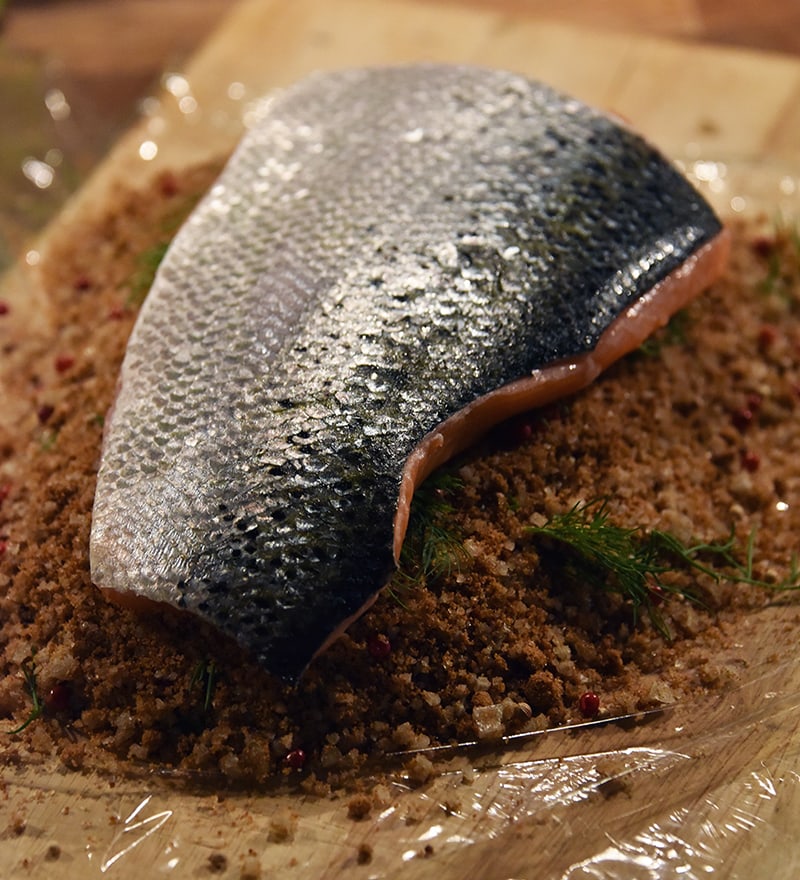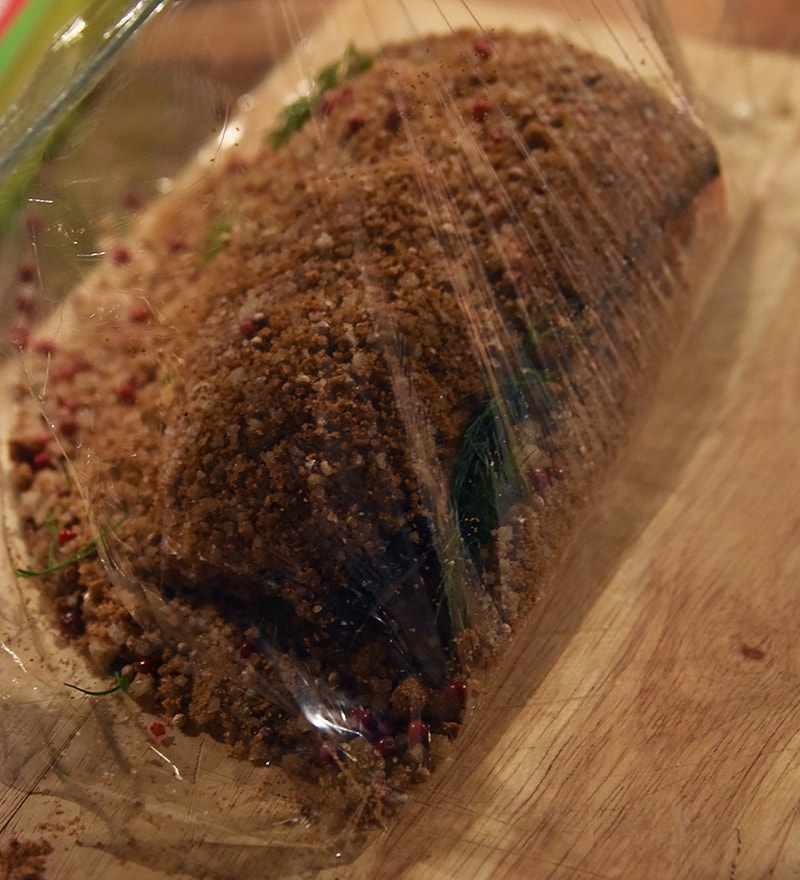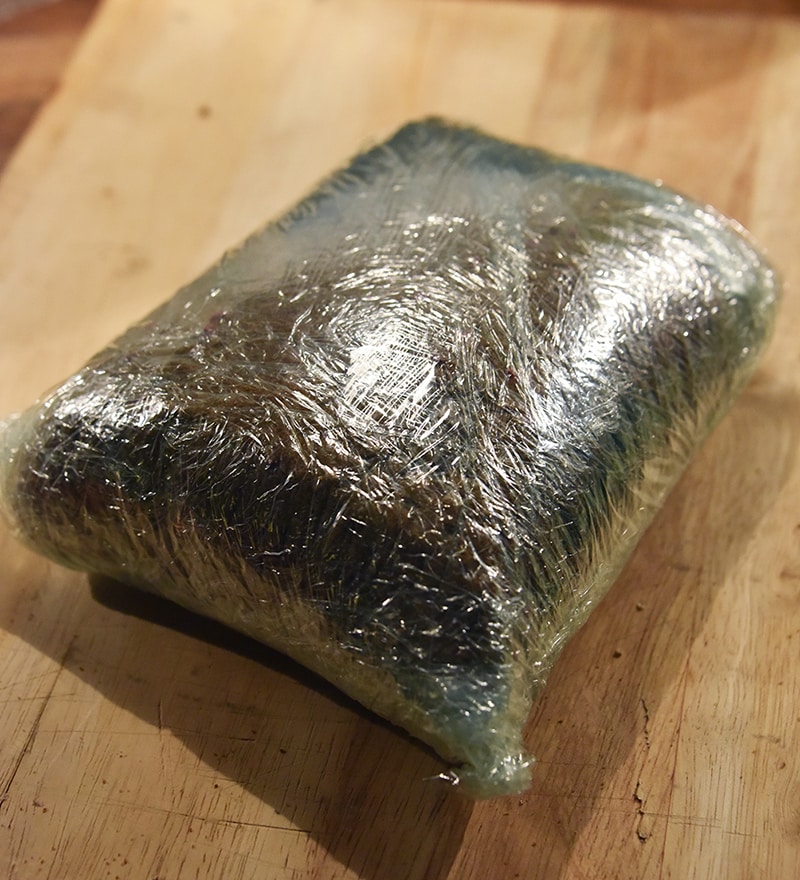 Place a board on the salmon, with weight on it (tin cans or milk cartons for example…), so the fillets are pressed. Set aside in the fridge for 24h. Then make an incision into the cling film, to pour out the liquid formed inside. Place back in the fridge, and pour out every 24h.
After 48h (or 72h), unwrap the salmon, rinse under clear water and dry with paper towels. Cut into thin slices and sprinkle with the rest of the dill.
Serve with toasts and butter, lemon and horseradish cream.
For the horseradish cream, beat whipping cream until stiff, add the grated horseradish to your taste and mix gently. Don't add salt. Refrigerate until ready to serve.